J. M. Feltner Memorial 4-H Camp
J. M. Feltner Memorial 4-H Camp (London, KY)
About the Camp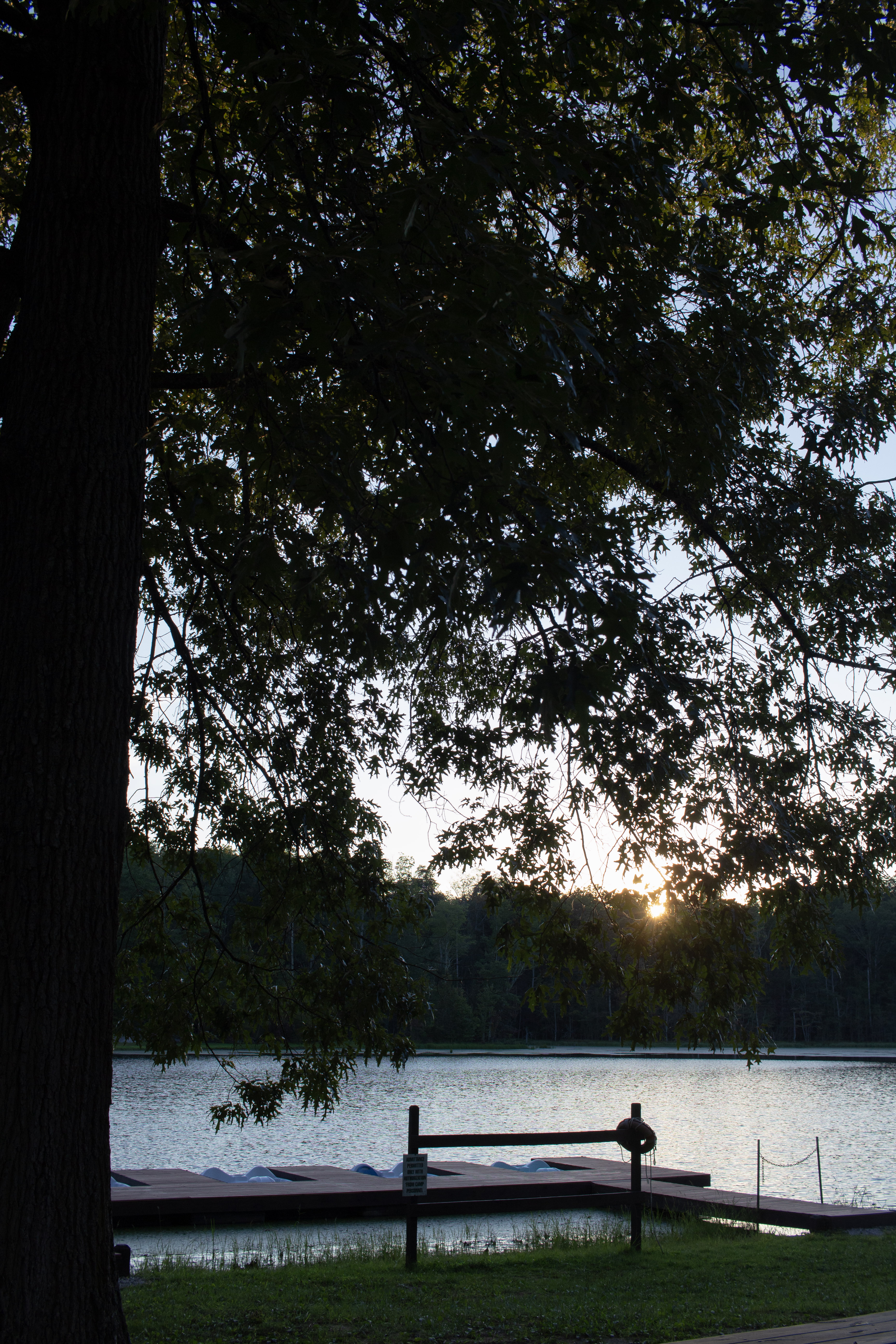 J.M. Feltner Memorial 4-H Camp, near London, KY. covers over 200 acres of scenic foothills near the Daniel Boone National Forest and the Levi Jackson Park. The camp serves 34 counties and can accommodate 368 campers and counselors per session in its cabins plus 12 in the outpost for primitive camping. Every building at camp has A/C.  All restrooms also have heat.  Camp facilities include a dining hall, a multipurpose building, a shelter house, a nature cabin, a deluxe cabin with a storm bunker, a country store for souvenirs and snacks, and a swimming pool with a waterslide & rock wall. A 1 ½ acre lake provides opportunities for fishing, canoeing, paddle boating, and pond studies in nature class. The camp offers facilities for archery, riflery, football, soccer, volleyball, basketball, & hiking.  Our playground area includes swings, monkey bars, ga-ga, carpet ball, roof ball, 9-square, and giant chess.  Also available for rentals and camper use are our low ropes and high ropes* challenge courses. Additionally, our campfire amphitheater (seating for over 400) is ideal for weddings, concerts, or special events."
Check out all of our rental options, prices, and packages HERE! 
Interested in attending summer 4-H camp?
Contact your county 4-H Agent if you would like to attend summer 4-H camp. Click the Contact 4-H Agent button below to browse your county's Extension office website. This website will have contact information for your local 4-H agent.
Feltner Camp Events/Availability